Mission
The City of Harrisonburg, Harrisonburg Downtown Renaissance, Northend Greenway, Build Our Park, Prostate Cancer Awareness Project, Rockingham Memorial Hospital, Shen-Rock Mountain Bike Team and Shenandoah Valley Bicycle Coalition are some of the many non-profits and organizations that the Alpine Loop Gran Fondo closely works with to carry out the charitable mission of the Alpine Loop Gran Fondo.
In addition to these beneficiaries, the event also provides financial and other tangible support to its many non-profit and community-based partners including: Shenandoah Valley Bicycle Coalition Mountain Bike Festival, Rocktown Cyclocross Festival, Our Community Place Kitchen, Clover Hill Volunteer Rescue Squad, Brandywine Volunteer Fire Department, North Fork Volunteer Rescue Squad, Harrisonburg High School Varsity Cheer, Rocktown Racing, Briery Branch Community Center, Bridgewater Cheer Team, and Harrisonburg High School Key Club.
2017 fundraising will support initiatives of the following:
Build Our Park and Harrisonburg Downtown Reniassance
Downtown revitalization; a gathering place for community
A venue for the Alpine Loop Gran Fondo
There is considerable momentum building in Harrisonburg, Virginia. The community boasts a thriving downtown environment. What could be better than a centralized park and gathering place where families can picnic, individuals can relax, children can play and groups can come together for special events?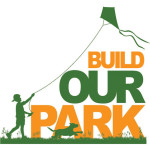 Cancer Journeys Foundation – Prostate Cancer Awareness Project
Prostate cancer awareness and early detection

The mission of Prostate Cancer Awareness Project is to significantly increase the
prostate cancer survivor rate by dramatically increasing the rate of early detection, with the objective that that no man experiences a surprise, post-metastasis prostate cancer diagnosis. We do this through awareness events around the country. Be part of one!

Shenandoah Valley Bicycle Coalition – Connect Our Schools
Cycling opportunities and advocacy
The Shenandoah Valley Bicycle Coalition (SVBC) envisions an active and
organized cycling community in the central Shenandoah Valley that represents
all types and levels of cycling and cyclists. The SVBC will further the interests
of its diverse membership by advocating for, and providing resources to the
cycling community so Harrisonburg and the Central Shenandoah Valley will
become known as a center of safe, sustainable and enjoyable cycling on roads,
trails, and streets.