Volunteer
Community, camaraderie and encouragement are at the heart of the Alpine Loop Gran Fondo. And just like riders, volunteer participants are a big part of this event!
From pre-event preparations, to day-of excitement and after-party celebrations, volunteers have many special talents to share and roles to fill.
Rest Stations are important stops along the Alpine Loop, Shenandoah Mountain Adventure, Shenandoah Mountain Century, Mt Solon Metric Century and Valley View Challenge routes; providing riders with food and drink, minor mechanical assistance and parts. But when the ride is complete, what cyclists remember most about the Rest Stations are the incredible support and enthusiast encouragement provided by the Volunteers.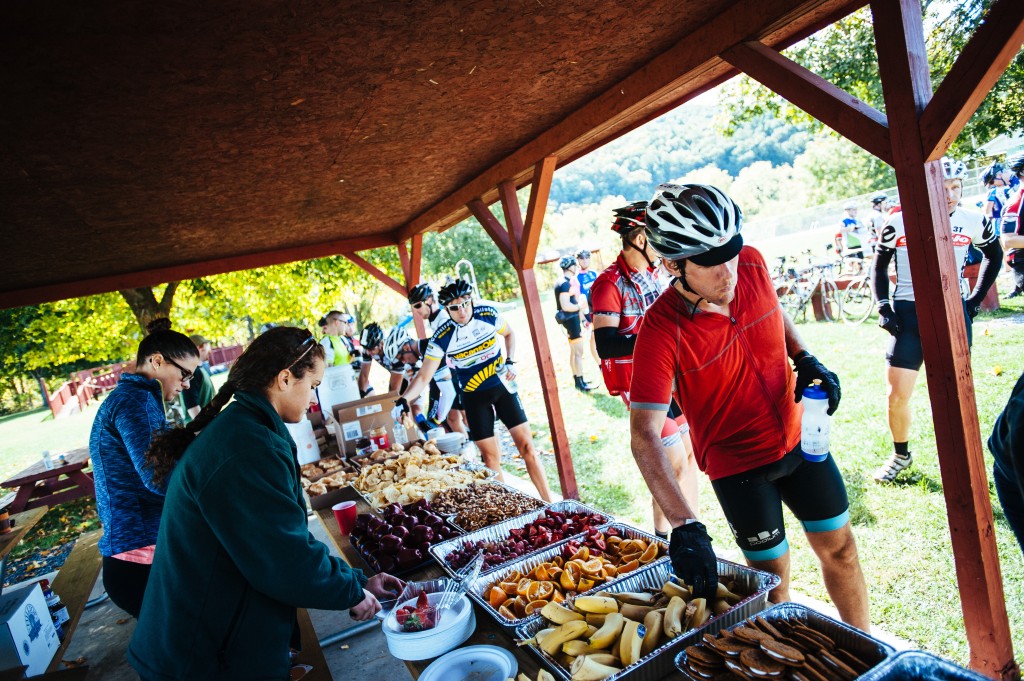 Volunteers are welcome to drive their personal vehicles along the route assist at Rest Stations, where you can also cheer for the riders who are special to you. Spectator/drivers are not allowed to follow individual riders along the course; instead select a spectating location or Rest Station where you can connect with your special person on the course. Volunteers who drive a vehicle capable of carrying bicycles are asked to check in with the Rest Station Manager before departing, in case a cyclist needs to be returned to the Finish Line Festival.
Course Marshals will be stationed at intersections and other locations along the routes to direct and caution cyclists. You can learn more about the duties of a Road Marshal.
A portion of the event's medical team is also staffed by Volunteers. If you are certified in First Aid, a Wilderness First Responder, a nurse, physician, EMT, etc. and would like to join the team, we'd love to have you.
Some volunteer roles can be filled in the days leading up to the event by riders who will participate in the Alpine Loop Gran Fondo.
Please fill in this form so our Volunteer Coordinator can match your interest with the event's needs:

If you are a team or individual who wants to lend your support in another way, please e-mail Contact@AlpineLoopGranFondo.com to share your talents.