Finish Line Festival
When you cross the Finish Line and arrive from your adventure you can expect a warm welcome back to Harrisonburg.
After you announce your arrival by ringing the giant Swiss Glocken bell, Finish Line Attendants will present you with your Finisher Medallion (for Valley View Challenge, Mt Solon Metric Century, Shenandoah Mountain Century and Shenandoah Mountain Adventure riders) or a selection of Swiss Bells (for Alpine Loop finishers who arrive by 6 p.m), volunteers will valet park your bicycle and make sure you have a fresh bottle of water and a cold washcloth to freshen up.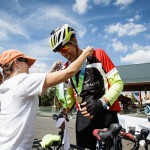 You'll have the free option of taking a hot shower in one of two portable showers that will be placed on site for the event. If that sounds good to you, come prepared with a towel and shower shoes. Showers have proved to be a loved amenity at the Finish Line Festival!
Once you're settled in, relax and recover with a hot meal provided by Hank's Smokehouse and Clementine Cafe. Included with your event entry, you can enjoy a great meal:
2017 Menu:
 Southwestern Chicken, Coconut and Lime Cilantro Rice, Roasted Root Vegetables;
Pit-Cooked Pork Barbecue Sandwiches, Cole Slaw, Black Beans;
All-American Macaroni and Cheese;
Roasted Red Pepper Hummus, Pita Chips and Tortilla Chips;
Orzo Pea Salad, Mixed Fresh Fruit;
Assorted Desserts and Cookies
Beverages will include Chocolate Milk, Iced Tea, Lemonade, and Assorted Sodas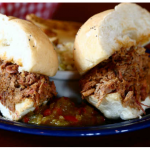 Additional meals – for friends, family and other festival goers – can be purchased in advance only.
"King of the Hill" winners will be recognized in the Valley View Challenge and Mt Solon Metric Century classes for each men's and women's 5-year age group. These award ceremonies will take place at 12:45 and 2:45, respectively.
At approximately 4:30 p.m., the podium ceremony for The Prostate Cancer Awareness Project King and Queen of the Mountain Contest for Shenandoah Mountain Adventure and Shenandoah Mountain Century riders will take place.
Enjoy live performances by favorite regional bands, with breaks for the KOM Ceremonies.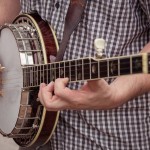 The Prostate Cancer Awareness Project King and Queen of the Mountain and podium ceremony for Alpine Loop riders and Couples Conquer the Mountain contest will take place at approximately 5:30 p.m.
The Brothers Craft Brewing Beer Garden to benefit the Shenandoah Valley Bicycle Coalition will be open and pouring a selection of craft beers from noon until 7 p.m. 21+ only. Cash only. Bring a valid photo ID with birthdate. (Each cycling participant will receive a token for one beverage included with registration.)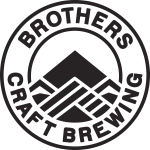 Whole Bean Coffee will have their mobile coffee shop on site. You can select from their distinctive coffees, espresso and specialty drinks, and their unending variety of iced and blended drinks, including smoothies, chai teas and delicious frozen coffee beverages. Cash and credit cards accepted.
While you're enjoying the festivities, stop by the Prostate Cancer Awareness Project booth to sign up for a FREE Prostate Tracker Account. You can even sign up your friends and family members.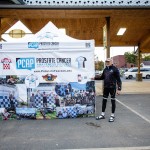 You can also expect some exciting things from Porsche of Charlottesville! The Porsche lead vehicles will return to the Finish Line Festival where you can look them over, get inside and have a photo taken. Be on the lookout for some great Porsche take-homes as well.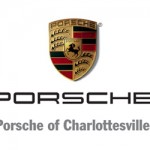 Don't leave without having your photo taken by the Bruce Buckley Photography Team at the Finish Line Photo Booth. These images make great mementos from the big adventure!
Things to remember: Bring Cash/Photo ID for Beer Garden; Bring Towel/Shoes for Showers;
Have e-mail addresses of friends and family members (men) to signup for FREE Prostate Tracker Account.