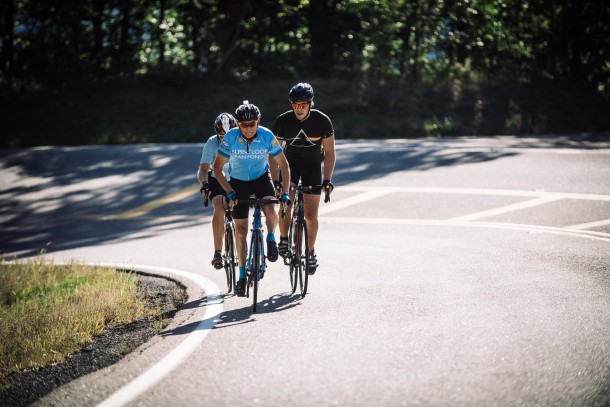 Results* from the 2015 Prostate Cancer Awareness Project King of the Mountain Contest are now available from Mid-Atlantic Timing.
Any timing corrections or technical questions can be directed to MAT officials via buttons on the results page linked above.
Congratulations to everyone who completed one of the challenges of the Alpine Loop Gran Fondo!
*Results are organized by KOM competition: Alpine Loop or Shenandoah Mountain. Overall finish line times are irrelevant to the KOM competition. Shenandoah Mountain Century and Shenandoah Mountain Adventure riders were combined for the KOM contest, and are therefore grouped together in a "Shenandoah Mountain" category for results.