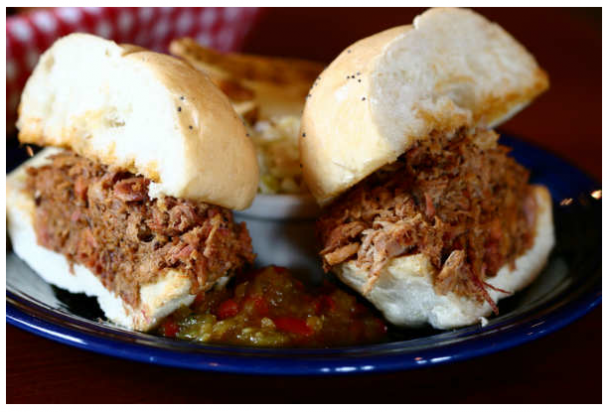 Meal tickets for spectators are now available online and in advance only!
After cyclists cross the 'Fondo Finish Line, they get to enjoy a meal provided by Hank's Smokehouse and Clementine Cafe. The meal is included with their registration.
To make sure spectators, friends and family can get in on this good eatin', be sure to purchase additional meal tickets – available in advance only. Mmm…
Southwestern Chicken, Coconut and Lime Cilantro Rice, Roasted Root Vegetables;
Pit-Cooked Pork Barbecue Sandwiches, Cole Slaw, Colorado Baked Beans;
All-American Macaroni and Cheese;
Roasted Red Pepper Hummus, Pita Chips and Tortilla Chips;
Orzo Pea Salad, Mixed Fresh Fruit;
Assorted Desserts and Cookies
Beverages will include OSMO, Chocolate Milk, Iced Tea, Lemonade
Additional meals – for friends, family and other festival goers – can be purchased in advance only.
The New Belgium Brewing Beer Garden and Lucas Roasting Company mobile coffee shop will accept cash on site. Bring valid photo ID.
Follow these links for more information about the Finish Line Festival, Spectating and Planning Your Visit.