The Challenge of the Alpine Loop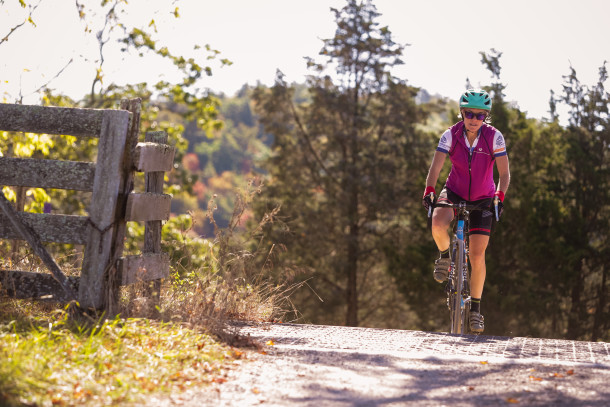 Mountains Worthy of a Grand Tour, the Grit and Character of a Classic
Jeremiah Bishop's favorite training route earned its nickname with glorious mountain top meadows, winding climbs and hillside farms reminiscent of the Austrian, German and Swiss settings where he has competed.
Now this magnificent scenery is the backdrop for the most challenging and adventurous Gran Fondo in the United States. The route begins in Harrisonburg, Virginia and covers 107 miles featuring over 11,000 feet of climbing dirt road mountain climbs – the toughest Gran Fondo in the States!
If you want to take on the Alpine Loop, you must be aware of the unique challenges presented by the road surfaces and terrain, and follow equipment requirements.
We welcome you to join in the adventure.
Route maps and profiles are available on the Route Page. Updates for 2018 will be made in the coming days.