2017 Event Waiver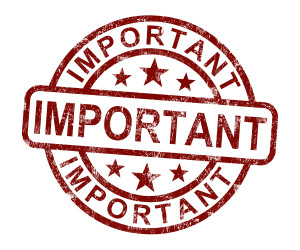 All riders will be required to sign an event waiver in order to participate in the 2017 Alpine Loop Gran Fondo. Waivers will be available at Rider Sign-in and Packet Pickup.
Bib numbers will be assigned on Friday, September 29, afternoon, posted at AlpineLoopGranFondo.com and displayed at Sign-In and Packet Pickup (Find out when and where packet pickup will take place by clicking here.)
If you prefer, you can fill out your waiver in advance by following the instructions at the bottom of this page.
Participants can collect someone else's participant bags only if they bring a waiver that has been signed in advance by the other participant.
WAIVERS THAT ARE NOT PRINTED IN ACCORDANCE WITH THE FOLLOWING STANDARDS WILL NOT BE ACCEPTED. (REMEMBER, BLANK WAIVERS WILL BE AVAILABLE ON SITE.)
BEFORE PRINTING A 2017 EVENT WAIVER, PLEASE NOTE:
For legal purposes, many states require documents of a legal purpose to be printed in a font of not less than 10 points. These documents have been created with that requirement in mind. However, Adobe Acrobat or your printer settings may scale your document down to it's own margins, thereby reducing the print to a size that may render the legality of this document void. For your protection, take a moment as you print this document to ensure that printer scaling is turned off. Follow these steps if you are unsure:
Click the "I Agree" button below.
Once the document opens in Acrobat, press 'File' > 'Print'.
The printer dialog box will appear.
Ensure that the 'Page Scaling' option is set to 'None'.
Ensure that the box for 'auto-rotate and center pages' is checked.
Press the 'Print' button.
Please note that options on printers may vary by model and by the software that the printer uses.
I have read and understand the printing instructions. If yes, click here to view 2017 Event Waiver
THE EVENT ORGANIZER WILL NOT PROVIDE TECHNICAL SUPPORT TO ASSIT WITH PRINTING THIS EVENT WAIVER IN ADVANCE. BLANK WAIVERS WILL BE AVAILABLE ONSITE.