2017 Cycling Celebration Dinner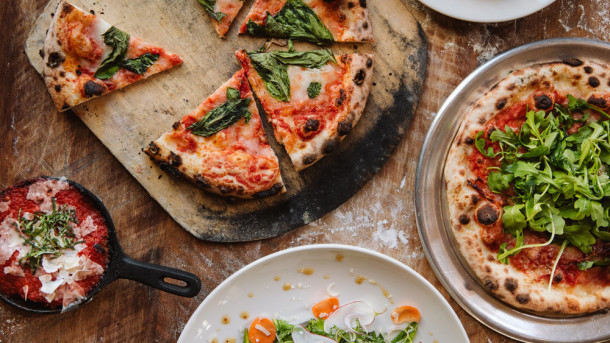 The 2017 Cycling Capital Celebration, the Alpine Loop Gran Fondo pre-event dinner, will take place at Bella Luna Wood Fired Pizza, Saturday, September 30, 6-8 p.m.
Located in the historic Livery Building in downtown Harrisonburg's renowned Culinary District, Bella Luna offers authentic, handcrafted wood-fired pizzas, hand-made pastas, fresh seasonal salads, and house-made desserts.
The dinner event is an annual attraction for cyclists who will participate in the Alpine Loop Gran Fondo, as well as members of the local community, cyclists and cycling advocates. It is also a coming-together for friends of the The Cancer Journeys Foundation and Prostate Cancer Awareness Project.
Bella Luna's seasonal menu features produce, meats and cheeses from local farms in the Shenandoah Valley and Central Virginia. Their pizzas, pastas and breads are made using organic flours.
The menu for the 2017 Cycling Celebration includes:
Seasonal Locally Sourced Salads
Hearth Breads
Selection of Wood-Fired Pizzas
Chef Colin's Seasonal Lasagna with Handmade Noodles
Seasonal Veggies / Fruits
Gelato and Sorbet in Flavors Especially Crafted for the 'Fondo by Bella Gelato
Featured Selection of Brothers Craft Brewing Beers
Selection of House Wines, Rail Drinks, and Other Beverages
Tickets are available online. The cost to attend is $35 per person. The event will sell out in advance.