LAST CHANCE 2016 Event Merchandise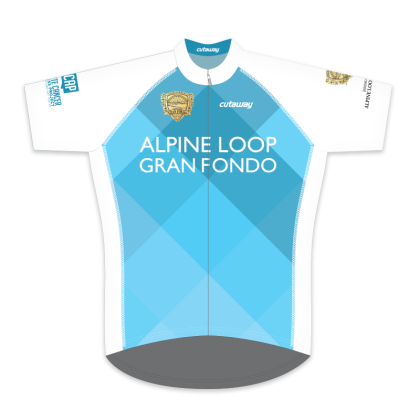 By popular request, the sold-out 2016 Alpine Loop Gran Fondo jersey is now available for re-order for a limited time. By completing an order, you are guaranteeing a 2016 event jersey will be produced especially for you. Orders will be accepted until Friday, October 14, at 5 p.m. Full-size Alpine Loop Gran Fondo event posters and pottery items are also available.
If you are looking for another way to commemorate your adventure, be sure to check out the Loopie prints that have been designed especially for each of the five routes of the Alpine Loop Gran Fondo. These prints are of the highest quality and can be framed just for you with a special offer from Harrisonburg's Frame Factory & Gallery.
The Alpine edition of Ridge Supply's Skyline Dawn classic sock is only available until October 14th. Get yours before the chance is gone! If you participated in the 2016 Alpine Loop Gran Fondo, be sure to take advantage of the special offer Ridge Supply included in your goody bag.