Loopie Partners with 2016 Alpine Loop Gran Fondo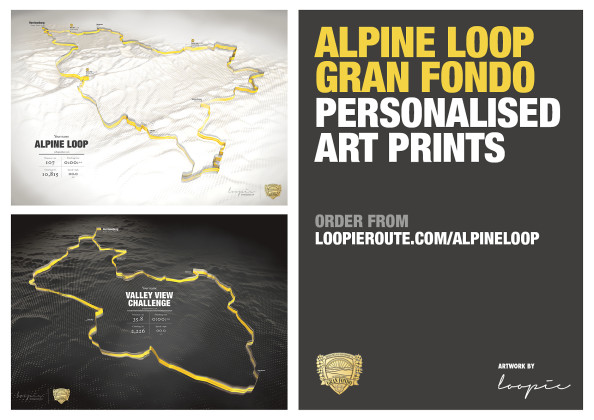 Commemorate Your Cycling Achievement with Personalized Printed Artwork
Cyclists can celebrate their completion of 2016 The Alpine Loop Gran Fondo with a personalized Loopie print – a beautiful and lasting reminder of a great day on the bike.
A Loopie is an accurate but artistic representation of your ride, including mapping, elevation, distance and speed. Combining the aesthetics of fine art with elegant data visualization, the result is a personal and permanent reminder of an epic ride.
Loopie uses GPS data to create beautiful and personalized printed artwork. Each print is an accurate but artistic visualization of the Alpine Loop Gran Fondo cycling route of choice, with data that is unique to each cyclist.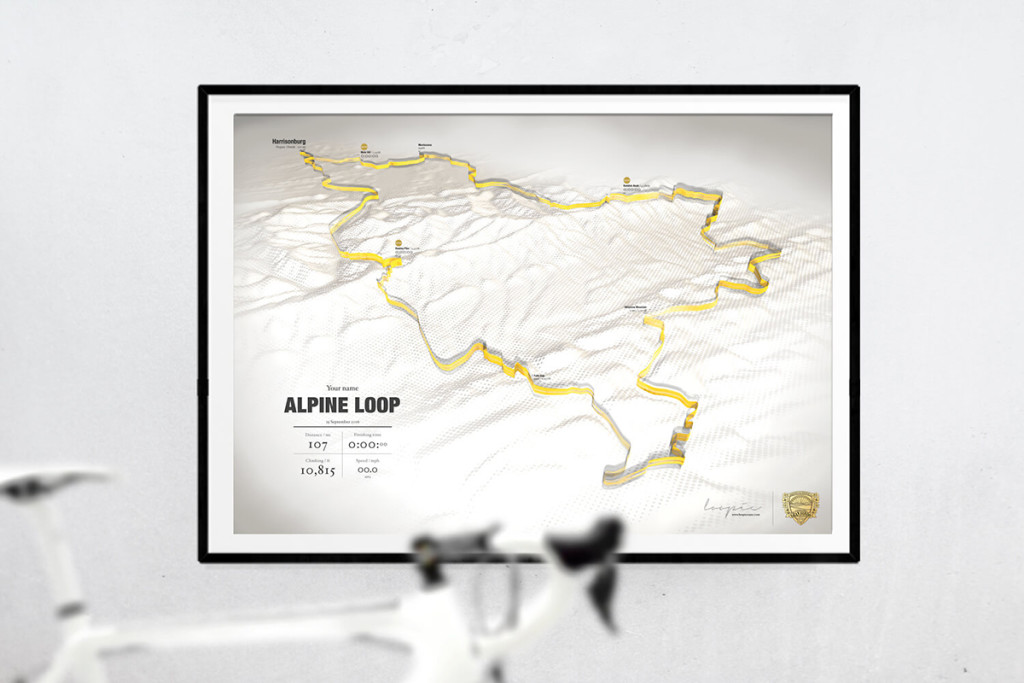 Loopies highlight the major climbs and locations along the routes of the Gran Fondo, including the Prostate Cancer Awareness Project KOM summits: featuring KOM times (personalized with "QOM" stamps for female participants). A personalized data set with individuals' key ride information creates the ultimate reminder of a great day in the saddle.
Each Alpine Loop Gran Fondo Loopie is personalized with the cyclist's name, finishing time, average speed and KOM/QOM times.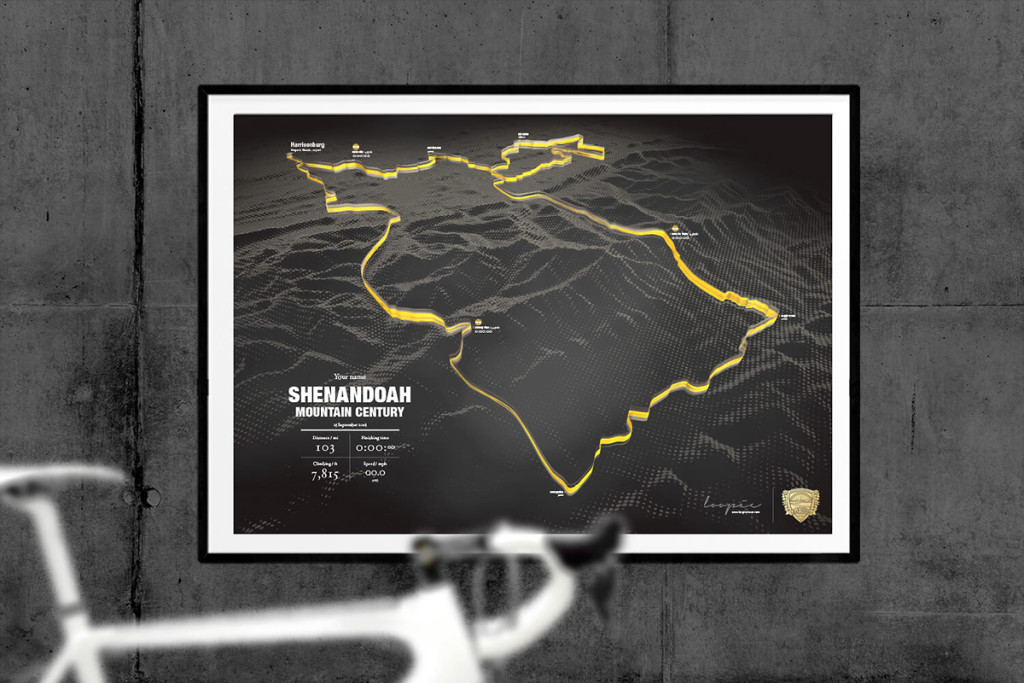 Light and dark versions of the print are available for each of the event's five routes: Alpine Loop, Shenandoah Mountain Century, Shenandoah Mountain Adventure, Mt Solon Metric Century and Valley View Challenge.
Sizes available: A3 (420mm x 297mm) and A2 (594mm x 420mm)
An additional 25mm is added to the border for framing and mounting purposes
Loopies are printed on thick, 320gsm fine art paper
Loopies come unframed and rolled in a protective art tube
Prints can take up to three weeks to receive from ordering
Prices start at $98 USD (75£)
For more information, to see samples and place your custom order, visit www.LoopieRoute.com/alpineloop