NEW 2016 "King of the Hill" Contest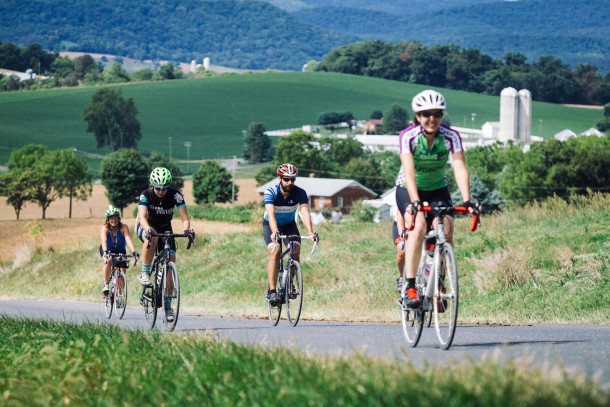 New for 2016 – Participants in the 36-mile Valley View Challenge and 62-mile Mt Solon Metric Century routes of the Alpine Loop Gran Fondo can attempt to clock their fastest time up Mole Hill and earn the distinction of King and Queen of the Hill. A new timed segment for 2016, the Mole Hill challenge will include .6 miles and 145 feet of climbing with sustained grades over 8 percent.
An enduring feature of the Alpine Loop Gran Fondo and located just a few miles before the finish line, Mole Hill tempts riders with a short but steep climb in the middle of the otherwise rolling Shenandoah Valley terrain. The solitary hill is actually the eroded remnant of a volcano – one of the east coast's earliest – formerly active approximately 47 million years ago.
King and Queen of the Hill distinctions will be recognized at the Finish Line Festival for each route's overall male and female finishers. Prizes to be announced.
The Mole Hill timing segment will also be incorporated into the Prostate Cancer Awareness Project King of the Mountains competition, adding a second and third timed segment to the contest for riders in the Shenandoah Mountain and Alpine Loop routes, respectively.