Get Ready to Roll!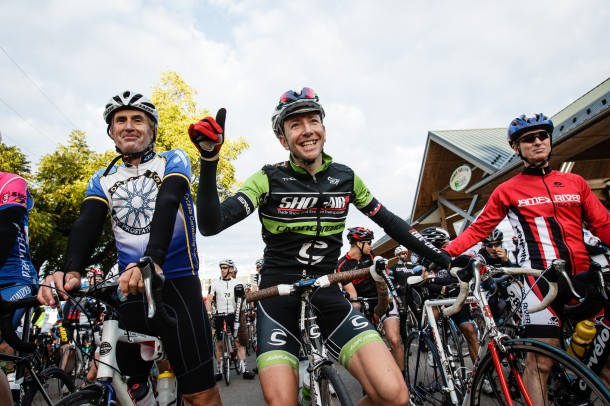 On September 28, 2014, when the start-gun sounds, we're all in it together. At this 'Fondo, everyone lines up – in no particular order – and sets out on the parade-style start through Downtown Harrisonburg, Virginia.
That said, there are a few ways to get up front for the fun. Cancer survivors come first. This special group of riders celebrates the adventure like no one else can and we want them to have a front row seat. Next to be called – by name – to the start line are the 'Fondo Champions and Teams. We welcome anyone to ride (and give) in extra support of the event's charitable mission, and are excited to recognize the efforts of those who do. Last, we like to call up some of the professional cyclists in the field – but don't expect them to stay at the front for long; these riders make their way through the peloton and enjoy the camaraderie of the 'Fondo along the way.
We look forward to setting out on this great adventure with you!